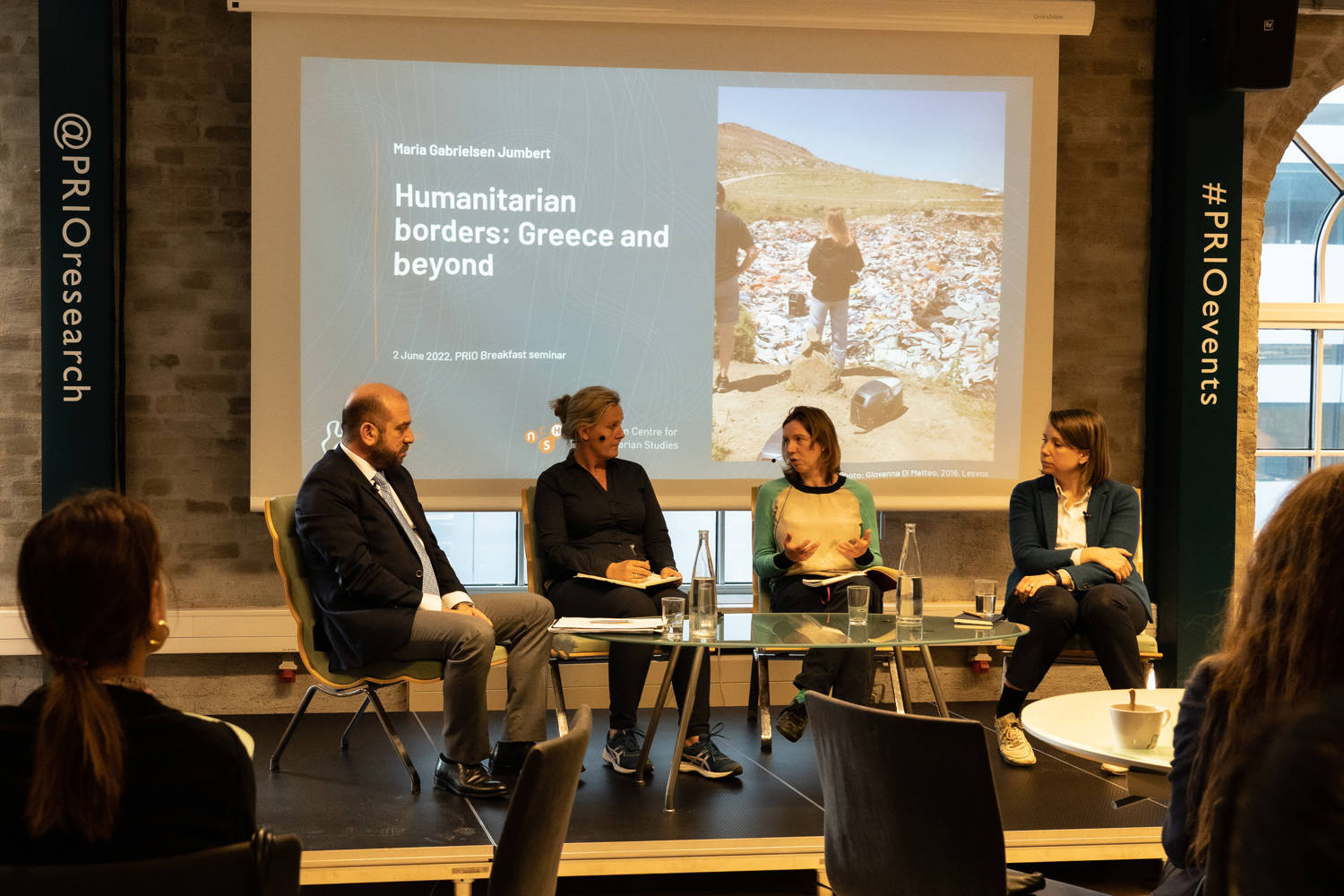 Please be invited to this breakfast seminar where a panel of speakers will discuss local and EU responses to migrants seeking refuge in Greece, and reflect on what can be learned from these responses against the background of people fleeing the war in Ukraine.
A light breakfast will be served from 08:30.
About the seminar
In 2015 and 2016, Greece received more than one million people seeking international protection, mostly from Syria, Afghanistan, Pakistan and Iraq, entering the country through Turkey. Although the numbers of arrivals have decreased considerably since the EU-Turkey agreement entered into force in March 2016, people have continued to arrive in recent years. In contrast to the situation in 2015-2016, migrants are now rarely able to move onwards to Europe from Greece. On the Greek islands there are currently around 3,000 asylum seekers.
During the increased arrivals in 2015-2016, there was a strong reliance on international organizations, NGOs and volunteers to help with the reception and welcoming of refugees, supported and facilitated by the welcoming by local populations.
Later, however, a more reserved attitude was evident toward NGOs and migrants, at least on the islands. While international attention to the situation on the Greek islands gradually faded after the EU-Turkey agreement, EU member states, as well as Norway, showed a renewed solidarity with Greece following the fires in the Moria camp in September 2020. This also gave renewed attention to the discussion on which responsibilities some countries have by virtue of being at the external borders, compared to the responsibilities of the EU and Schengen area as a whole.
Has the EU, however, stepped up its reaction to the overall needs of people seeking international protection, often stuck in limbo in different areas along the external borders, whether in Greece, Italy or Northern France?
How are these responses (or non-responses) seen from the local perspective in Greece seven years after the start of the increased arrivals in 2015?
Furthermore, against the background of people fleeing the war in Ukraine, and ongoing discussions about how different categories of migrants are received at EU borders, what can we learn from ongoing rapid responses and mobilization, and what are the lessons that can be learned from the Greek experience?
Program
Welcome and introduction by Marta Bivand Erdal, Research Professor in Migration Studies at PRIO.
Presentation by Manos Logothetis, Secretary General of Reception and Asylum, Greece.
Presentation of research findings from the HumBORDER project by Maria Gabrielsen Jumbert, Senior Researcher and Research Director at PRIO.
Panel discussion with Manos L ogothetis, Maria Gabrielsen Jumbert and Trude Jacobsen, Secretary General of A Drop in the Ocean (Dråpen i Havet), and Anna Ratecka, research fellow and doctoral candidate at the Institute of Sociology, Jagiellonian University in Krakow. Chaired by Marta Bivand Erdal.
This seminar is co-hosted by PRIO and the Norwegian Centre for Humanitarian Studies (NCHS), as part of the "Humanitarianism, Borders and the Governance of Mobility" (HumBORDER) project.