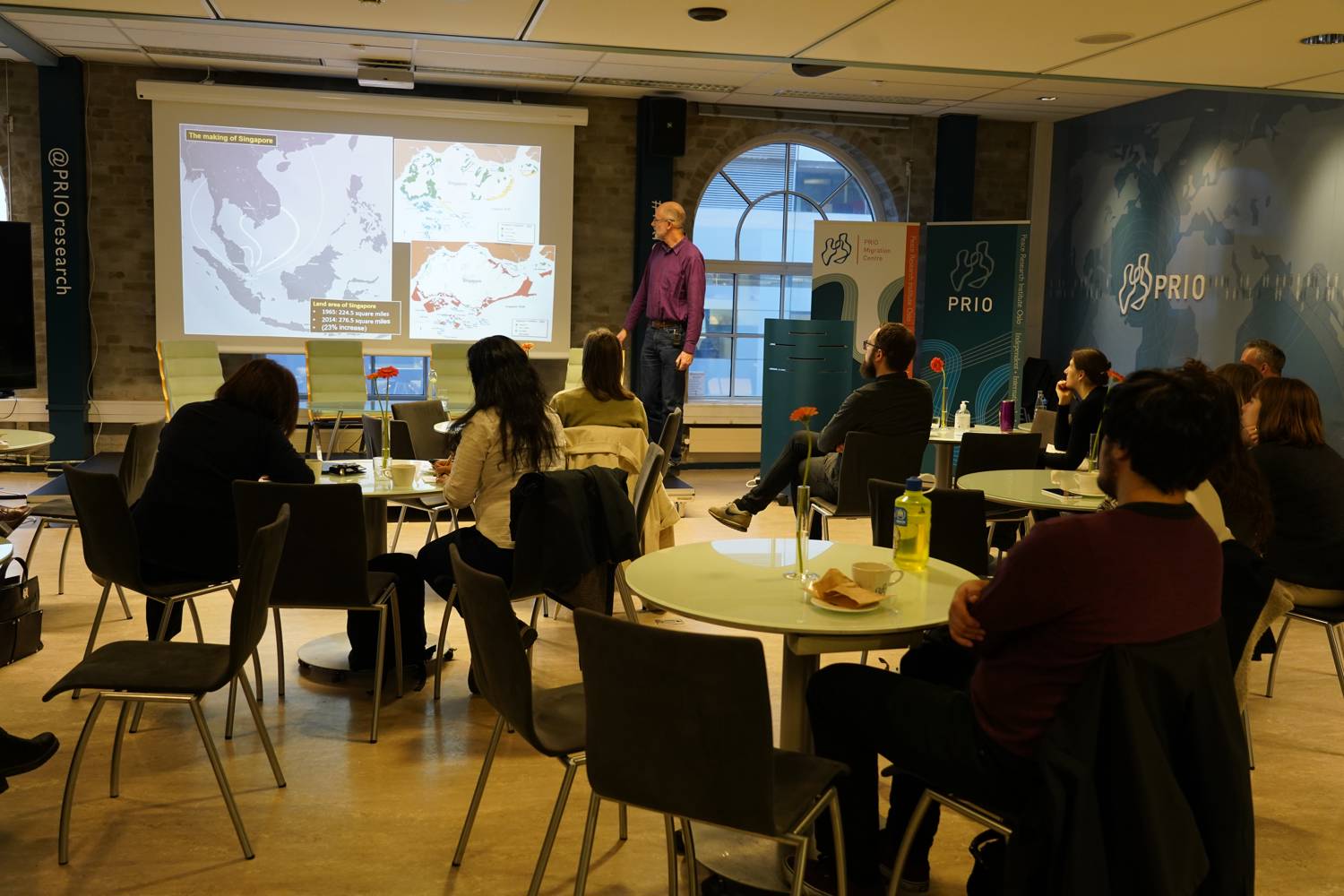 Welcome to a seminar on development impacts of migration in Asia, and how we can make sense of them, with professor Jonathan Rigg (University of Bristol).
Join us for this seminar where professor Jonathan Rigg (Chair in Human Geography, University of Bristol) explores why migration 'optimists' and 'pessimists' find such rich empirical pickings in the mobility landscapes of Asia.
Drawing on work across rural areas of Southeast Asia (Thailand, Laos and Vietnam) and South Asia (Sri Lanka and Nepal), he seeks to shed light on the mixed developmental origins, effects and impacts of migration on people, communities and environments. The seminar will highlight the simple but important point that migration is a process with no natural propensity for enabling and generating good or bad change; context is everything.
Professor Jonathan Rigg has published the books 'More than rural. Textures of Thailand's agrarian transformation' (2019, University of Hawai'i Press); 'Unplanned development. Tracking change in Southeast Asia' (2012, Zed books); and 'An everyday geography of the Global South' (2007, Routledge). He was awarded the Victoria Medal from the Royal Geographical Society in 2020 for "conspicuous merit in research in geography" - and in an interview about the award comments on the collective nature of co-production of knowledge, not least the willingness of people to share with researchers their struggles and aspirations.
This seminar is co-organised by the MigrationRhythms project at PRIO, which explores the roles of migration in trajectories of upward social mobility into middle-classness in four Asian cities - and the Network for Asian Studies.
Program
08:30 Coffee/tea
08:45 Welcome
08:50 'It Depends: Unpicking the Development Impacts of Migration in Asia'
09:25 Questions, comments and discussion
10:00 End of event