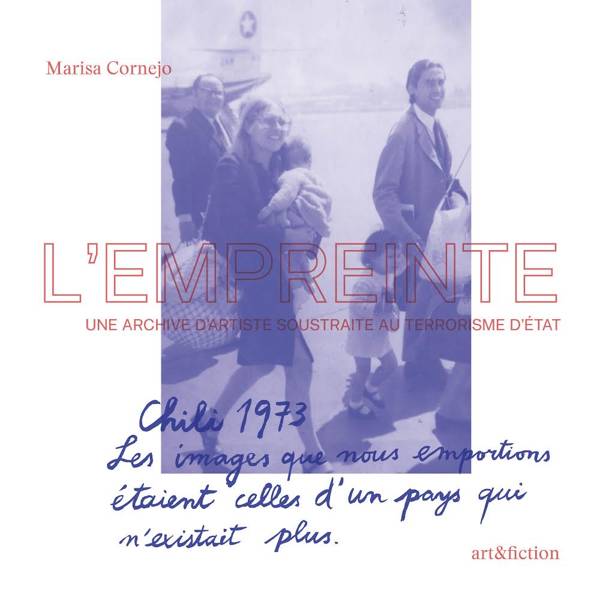 Chilean artist Marisa Cornejo, has saved and conducted extensive research on the archives of her father: an artist and teacher, the victim of political imprisonment and torture under Pinochet's dictatorship, a refugee with no status who died as an alcoholic in exile. In her recently published book, these archives tell the impact of Pinochet's coup d'Etat on a family of artists and teachers forced into exile.
Welcome to the first INSPIRE Seminar of 2023!
This event will take place on Microsoft Teams at this link.
In this seminar, author and visual artist Marisa Cornejo will discuss with anthropologist and PRIO researcher Katarzyna (Kasia) Grabska the contents and themes of Marisa's newest book: "The imprint: an artist's archive withdrawn from state terrorism."
In the book Marisa recounts her family's journey of exile away from the murderous Pinochet dictatorship in Chile through Argentina, Bulgaria, Belgium and Mexico. Assisting her in this task of re-constructing their narrative of exile was the process of revisiting and digitalizing 1,500 slides (photographs) out of 15 boxes of family archives. Photographs and pieces of archeological sites, nature, family members, friendly gatherings and excursions are elements that contribute to the process of 'filling the gaps' of Marisa's memory, who was between the ages of 2 and 9 at the time, this process helps complete what has been so far an unspeakable and traumatic story.
The book highlights the moral and ethical questions at the core of migration such as recognition, institutional violence, and lack of legal protection which are explored through a personal lens which will function as the starting point for Marisa and Kasia's discussion.
The Speakers:
Marisa Cornejo is an artist who circulates between Chile, France and Switzerland, producing work that centres around drawing her dreams to give voice to and interrogate her body as an archive of the history of forced migration.
Katarzyna (Kasia) Grabska, is a feminist anthropologist, a senior researcher at the Peace Research Institute Oslo and a visiting professor at the Ethnology Institute at the University of Neuchâtel in Switzerland. Her research has focused extensively on the themes of gender, generation, youth, displacement, refugees, return, identities, and access to rights for refugees in urban settings.
The INSPIRE seminar series is a monthly online space where we explore arts-based methods, collaborative methods, ethics of doing research with artists, art as transformation and engaged scholarship - all in the context of violent conflict and war - with invited researchers and artists. The seminars are open to all interested in these topics.
To read more about the INSPIRE research project, visit the INSPIRE website.