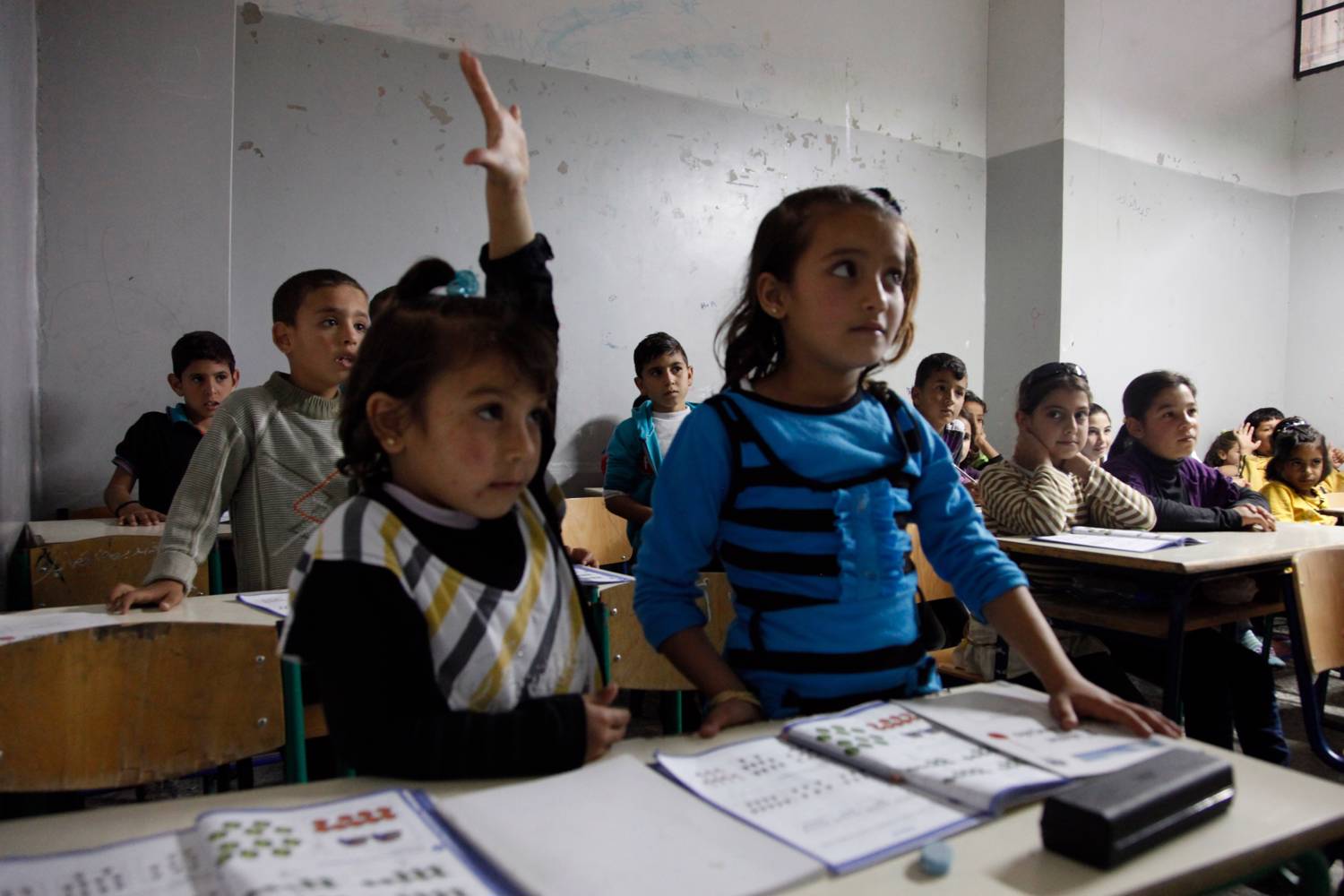 Join us for a morning of research findings, animations and debate on how education can enable refugees and communities to build durable futures when there is great uncertainty about where these futures will be.
Conflicts around the world continue to devastate the lives of individuals and communities, forcing many of those affected to find refuge in neighboring countries or further afield. The Russian invasion of Ukraine has once again brought this reality into sharpened focus. While aid efforts in such situations concentrate on immediate needs, education is amongst the top requirements in the weeks that follow. Education is central in efforts to protect children and youth in the near term and fostering peaceful coexistence over the longer term.
But how can education enable individuals and communities to build durable futures when there is great uncertainty about where these futures will be? Recognizing the protracted nature of refugee situations, the UN Refugee Agency (UNHCR) prioritizes the integration of refugees into the national education systems of host countries. How does this strategy work in practice for refugee children, when education systems focus on creating national citizens of the future? What aspirations do pupils, their communities, teachers, national authorities and donors have for refugee education? In this conference we explore these questions in ways that aim to reimagine what education can offer refugees and nation states. We will do so, drawing on findings from the REBuilD project research carried out with Somali youth in Kenya and Syrian youth in Lebanon, insights from practitioner experts in the field, and knowledge and experience from the audience.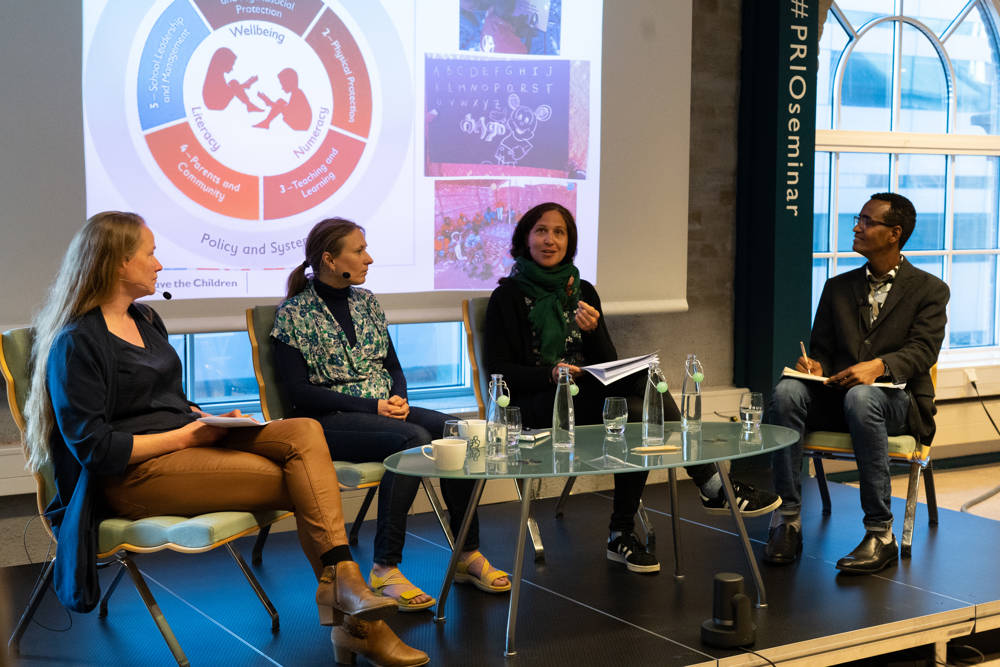 Program
9:00 - 9:45:
Welcome and research findings REBuilD - Cindy Horst
Animation video: "An Agent of Change"
Refugee-led education in the Dadaab camps of Kenya - Hassan Aden
Education and return to Somalia - Abdirahman Edle
Animation video: "We See You. What Syrian Refugee Students in Lebanon Wish Their Teachers Knew"
9:45 - 10:25:
Panel debate with Ronit Cohen (Save the Children), Anne Marie Eiby (Kuben vgs, Oslo), Hassan Aden (PRIO) and Marte Nilsen (PRIO)
10:25 - 11:30:
World Café Workshop
Concluding remarks - Cindy Horst
We will start and end the event with food and mingling. Welcome for breakfast from 8:30.
Speakers and Panelists
Cindy Horst is Research Professor in Migration and Refugee Studies at the Peace Research institute Oslo (PRIO). Cindy is interested in methodological innovations that allow for critical and ethically conscious research engagement, and in exploring alternative forms of North-South collaboration. She leads the 'Refugee Education: Building Durable Futures' (REBuilD) project.
Hassan Aden is a Doctoral Candidate at the University of Gothenburg and a Doctoral Researcher at the Peace Research Institute Oslo (PRIO). He has long-term knowledge of education in Dadaab, having taken his primary and secondary education there and having worked as a teacher for several years. His dissertation examines how refugee youths (re)imagine and pursue futures through education, and how they navigate socio-structural constraints affecting their educational aspirations.
Abdirahman Edle (Ali) is a Doctoral Candidate at the Institute for Development Studies (IDS), Nairobi and University of Copenhagen, Denmark. His thesis investigates the politicization of diaspora humanitarian support mobilised from Eastleigh, Nairobi, Kenya and the perspective of recipients in Somalia. He has a Master's in Development Studies from Jomo Kenyatta University of Agriculture and Technology (JKUAT).
Anne Marie Eiby teaches Norwegian for 16-19-year-old youth who have recently arrived in Norway, at Kuben secondary school in Oslo.
Ronit Cohen is Senior Education Advisor for Save the Children, with international experience from Sudan and elsewhere.
Marte Nilsen is Senior Researcher at PRIO, where she is a researcher on 'EducAid: Improving Education for Rohingya Refugees from Myanmar Living in Bangladesh'.