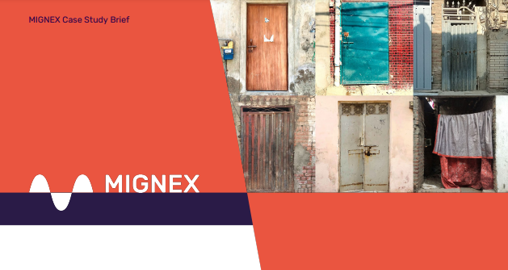 Following the completion of data collection in 26 research areas, across 10 countries in Africa, Asia and the Middle East, the MIGNEX project has published one Case Study Brief for each of the research areas.
Read about 'migration and development dynamic s' in São Nicolau and Boa Vista, Cabo Verde and Chot Dheeran, Youhanabad, and Keti Bandar, Pakistan, where PRIO researchers Jørgen Carling and Marta Bivand Erdal have been involved. A MIGNEX Handbook chapter offers Documentation of the qualitative data collection process – and provides metadata for the MIGNEX focus group data set. In parallel, MIGNEX work on policy analysis continues, with two new background papers published, both involving PRIO researcher Maria Gabrielsen Jumbert: Comparative experiences of third-country cooperation and Internal (in)coherence in European migration policies.
For more MIGNEX publications and to sign up for notifications from the MIGNEX project please visit the project website.